Plastic / Vinyl / Laminated

Trade Show Graphics / Venue Posters / Instructional Signs / Yard Signs
PLASTIC EVENT BADGES / PASSES

Plastic Event Badges and Passes printed full color in a wide 
arrayof sizes. Great for use as passes and promotion pieces 
at award shows, sponsored events, trade shows and more.
Events Passes are slotted for lanyards. Both can be supplied
by ILC! View Event Badge Sizes Here

ILC Badges Make Everybody Famous!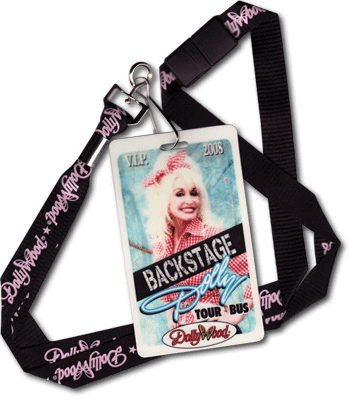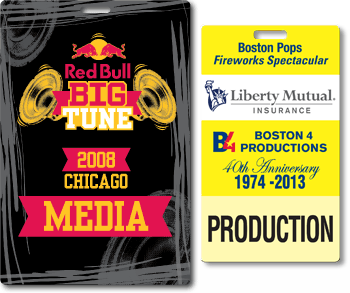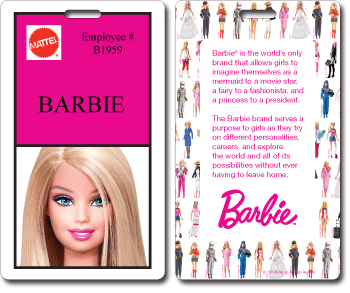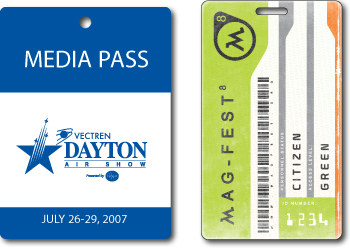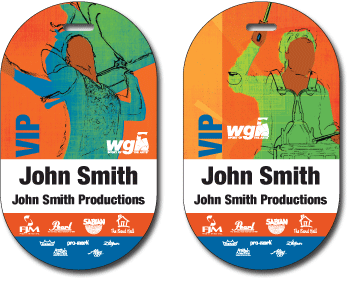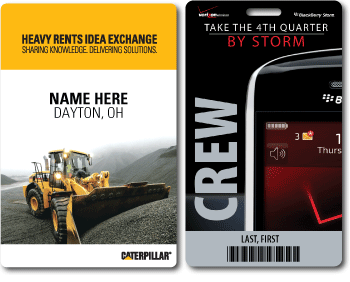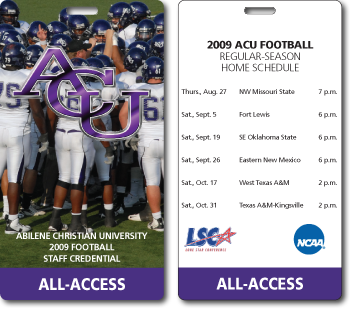 Concert Passes / Crew Badges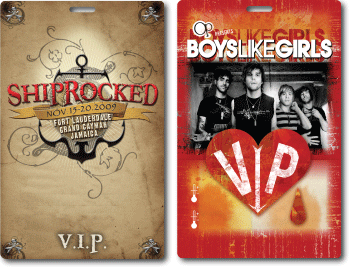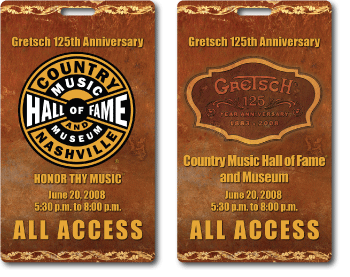 Continuous Event Passes / Schedules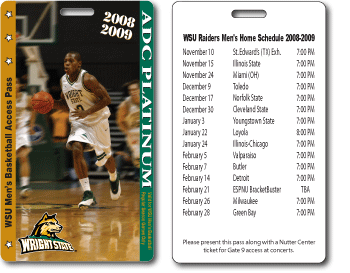 Features Include:

Front and back lamination for long life.
Optional slotting, barcoding, numbering 
  and signature stripes.
Variable data printing allowing for wide variety
  of personalization.
4 color printing.
Optional Lanyards.

SPECIAL SIZE EVENT BADGES
ILC is an industry leader specializing in manufacturing of printed and unprinted plastic products.
© by International Laminating Corporation. All material on this site is copyrighted.
No part of this site may be duplicated without prior written permission from International Laminating Corporation.