Plastic / Vinyl / Laminated

Trade Show Graphics / Venue Posters / Instructional Signs / Yard Signs
PRINTED PLASTIC PRODUCTS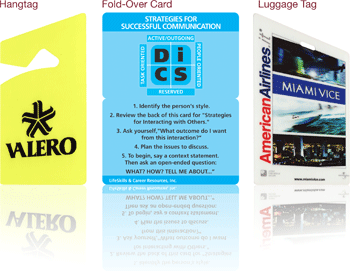 ILC is a producer and manufacturer of an extensive range of 
affordable printed plastic products. From ID Cards to Calendars, 
Floormats to Loyalty Key Tags. If you have need of an item not 
listed here, or would like more information on an item, please give 
ILC a call.We are always happy to inform you about any of our 
products. ILC isn't just laminating, we're Laminating Innovation.

Use the navigation to the right for quick access to ILC's 
extensive product line.
				
ILC is an industry leader specializing in manufacturing of printed and unprinted plastic products.
© by International Laminating Corporation. All material on this site is copyrighted.
No part of this site may be duplicated without prior written permission from International Laminating Corporation.