Plastic / Vinyl / Laminated

Trade Show Graphics / Venue Posters / Instructional Signs / Yard Signs
PLASTIC SWIM TAGS, POOL
BADGES AND BEACH PASSES

Manufacturing leader in Swim Tags, Badges, and Pool
Passes. Identify your pool and club members with style 
and low prices from ILC. Pins for fastening are included.
View Swim Tag Sizes Here >

Swim Tags Printed Front And Back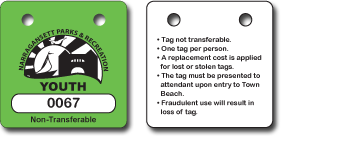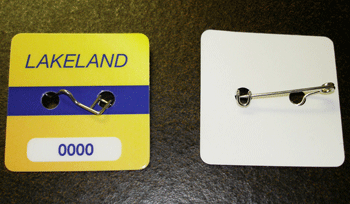 Swim Key Tag

ILC specializes in the manufacturing of key tags that 
can be used to identify pool/beach membership from 
your key ring. Key Tags are water proof and do not 
require pins. View Key Tag And Key Card Combo Sizes Here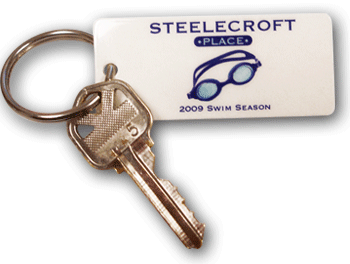 Pool Member Badge With Two Key Tags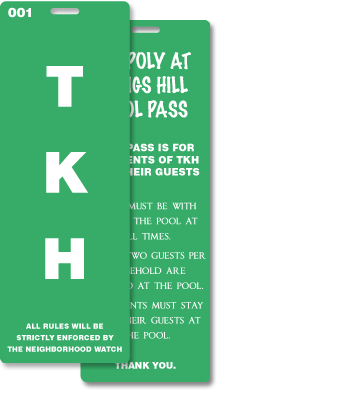 Color Coded Swim Tags

Separate your guests into groups by age, membership, etc.
using different text and color combinations.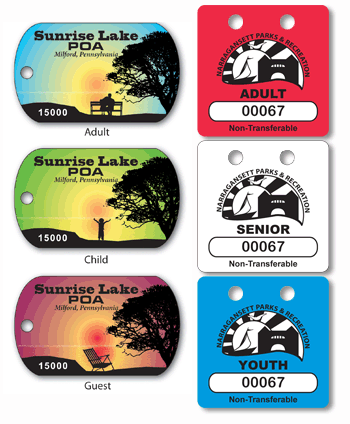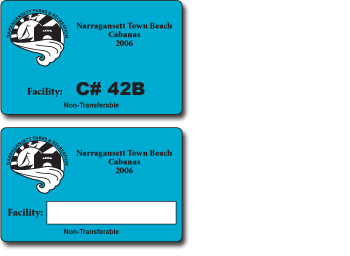 Features Include:

Front and back lamination to withstand
 chlorine in pools and saltwater.
Optional heavy duty brass pins inserted.
Waterproof.
5 standard sizes.
4 color printing.
Optional consecutive numbering.

ILC is an industry leader specializing in manufacturing of printed and unprinted plastic products.
© by International Laminating Corporation. All material on this site is copyrighted.
No part of this site may be duplicated without prior written permission from International Laminating Corporation.