Plastic / Vinyl / Laminated

Trade Show Graphics / Venue Posters / Instructional Signs / Yard Signs
PLASTIC RULERS AND SCALES

ILC manufactures a wide choice of plastic Rulers and Scales 
for work, home, school, etc. Exposure, frequency and impact 
make Rulers and Scales perhaps one of the best advertising 
values for the dollar in the market place. A large billboard 
size ad area is available on both sides of these rulers. This 
allows you to show maps, photos, drawings and conversion 
tables, products, services and promotions.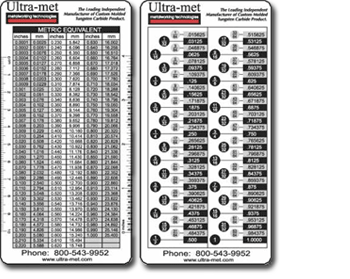 Special Scales
(Engineer and Architect shown)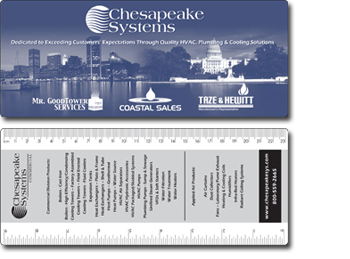 Available Sizes

Pocket - 6 3/16" x 1 13/16", 7 3/16" x 1 13/16"


12" size - 12 1/4" x 1 1/4"


custom sizes - up to 11" x 17"
Available Scales

The following scales are available on most vinyl rulers.
(An artwork change may be required to integrate scales
into complex customer artwork).

Inch and Metric Scales
Computer Spacing Scales
Graphic Artist and Printing Scales
Engineer and Architect Scales

Features Include:

Front and back lamination for long life.
Custom sizes.
4 color printing.
Optional matte writable film for custom markings.

ILC is an industry leader specializing in manufacturing of printed and unprinted plastic products.
© by International Laminating Corporation. All material on this site is copyrighted.
No part of this site may be duplicated without prior written permission from International Laminating Corporation.